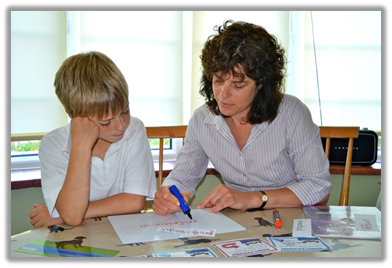 I am a fully qualified teacher who, before starting to tutor, taught locally in primary education for 21 years, successfully teaching children with a wide range of abilities, children with special educational needs and children learning English as an additional language.

I also had responsibility for leading the teaching of English across the year groups (speaking and listening, reading, writing and phonics).


I will provide high quality educational support, guiding your child through the steps needed to improve his/her understanding and to gain confidence in his/her knowledge, skills and abilities. I am able to quickly identify learning needs and ways in which to help children progress, meaning that parents have soon seen their children developing their confidence, skills and understanding.
DBS checked
Parent and pupil testimonials